I decided to start photographing my lunch out of boredom and to reflect on it later on. If you are ever wondered what I ate - WONDER NO MORE: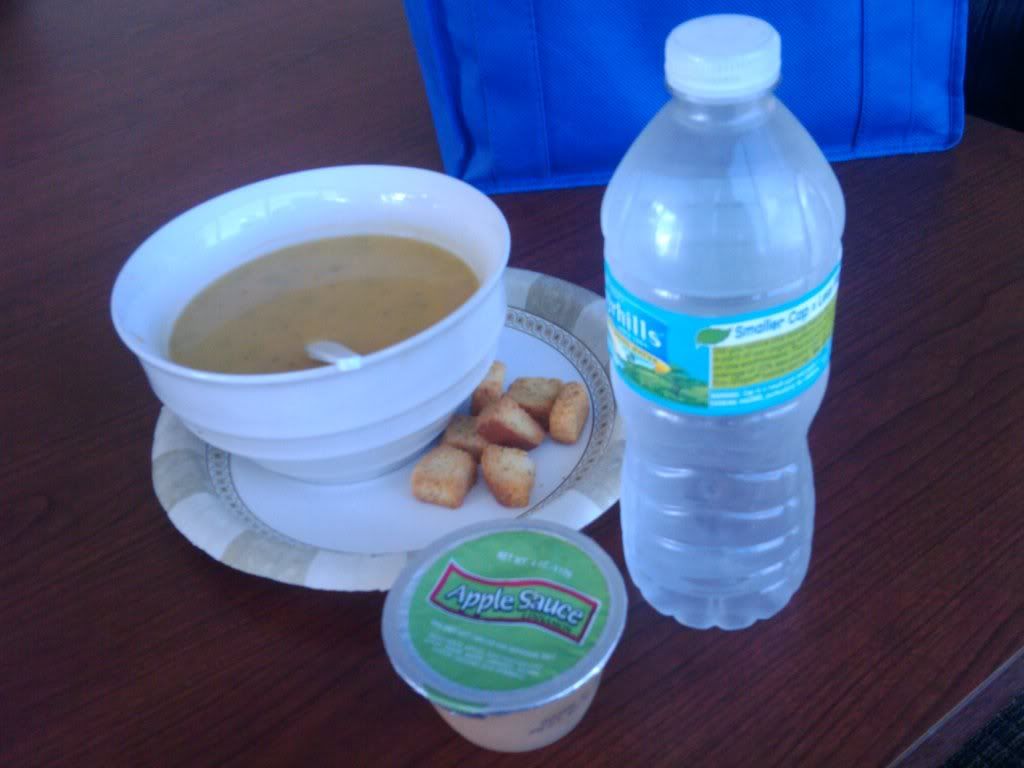 I started to have soup every day since changing to a daytime shift. They are filling and very economical. My coworkers might think I'm even weirder than before. At least then during the overnight they
theorized
about my anticts, now they have hardcore proof!
It doesn't get as boring as some would think. I really like soup - I'm a soup girl! I pair it with different things everyday to change it up a bit. Some of my favorites: Split Pea or Tomato. A couple of weeks ago I went to lunch with my brother to The Olive Garden and I had the soup & salad combo. I'm a freak of nature!
YES SOUP FOR YOU - SOUP FOR EVERYBODY!!!!!!!
RECAP:
yes, everyday I have a soup.
no, it does not get boring.
yes, it is economical.
no, it is not some soup diet.