I came home from work and saw a package with my name on it. I asked what it was and was told mini speakers. I looked at the return address and noticed it was from American Spirit! We were in the Smoking Lounge at Centeroo cooling off. We don't smoke; yet, in Bonnaroo with that heat I would stand in any tent with air conditioning.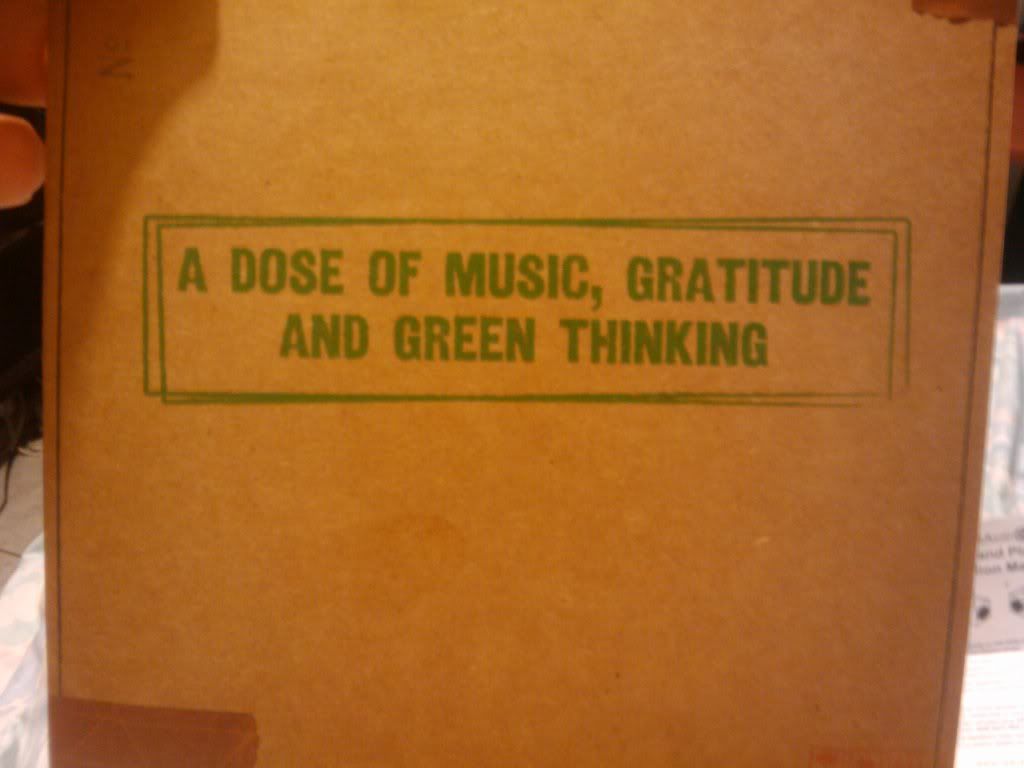 2 speakers come neatly packaged and flat (on the left is an assembled speaker)
gift certificate: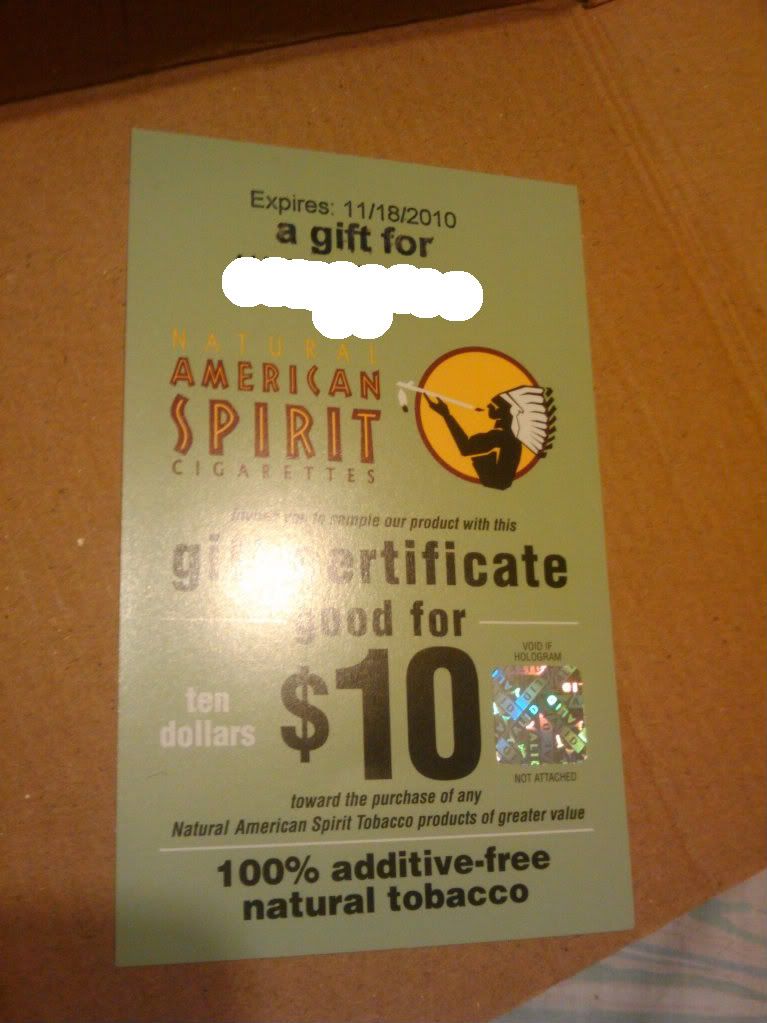 2 speakers ready to go: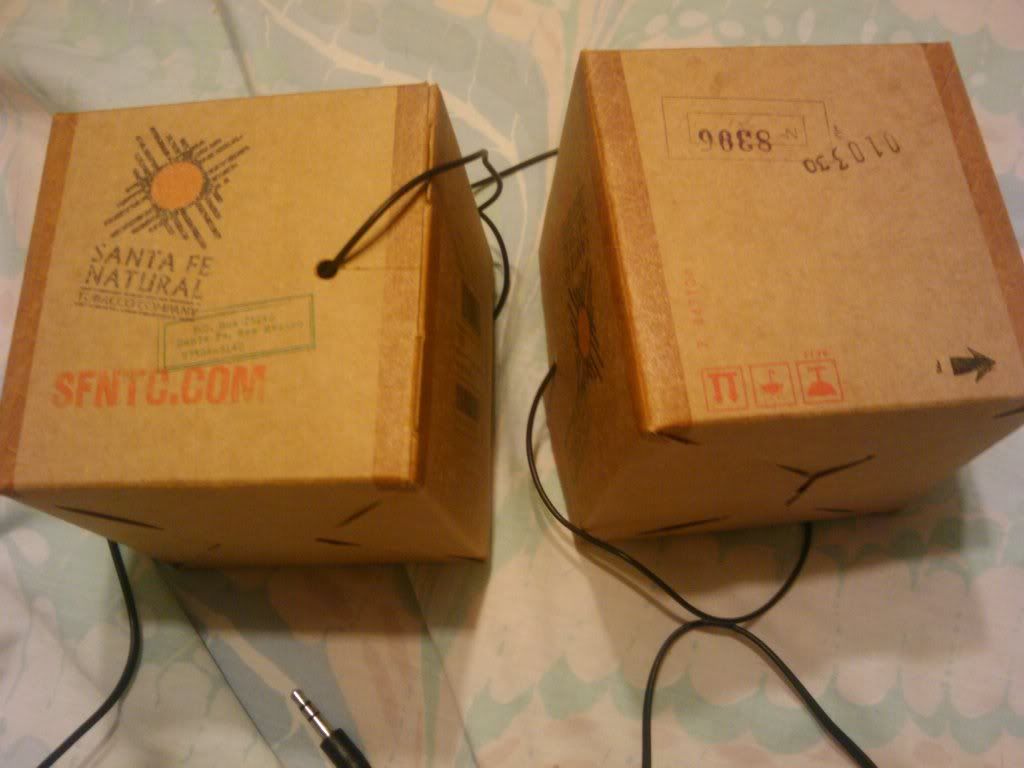 instructions:
Thank You note: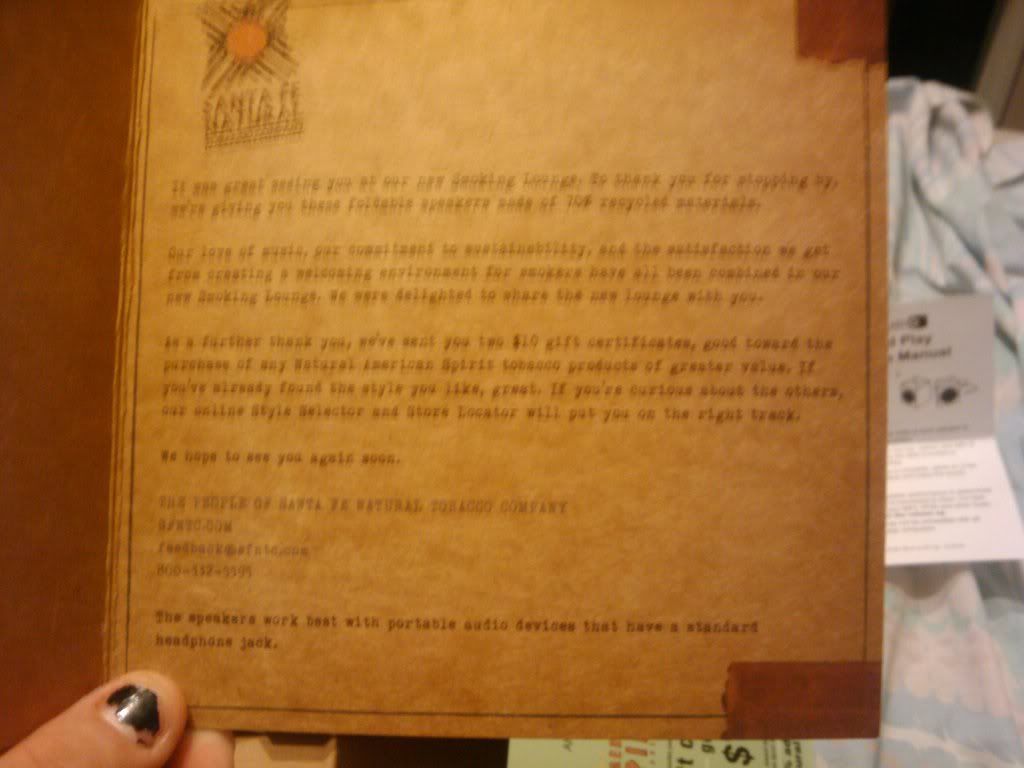 It was great seeing you at our new Smoking Lounge. To thank you for stopping by, we're giving you these foldable speakers made of 70% recycled materials.
Our love of music, our commitment to sustainability, and the satisfaction we get from creating a welcoming environment for smokers have all been combined in our new Smoking Lounge. We were delighted to share the new lounge with you.
As further thank you, we've sent you two $10 gift certificates, good toward the purchase of any Natural American Spirit tobacco products of greater value. If you've already found the style you like, great. If you're curious about the others, our online Style Selector and Store Locator will put you on the right track. We hope to see you again soon.
The People of Santa Fe Natural Tobacco Company